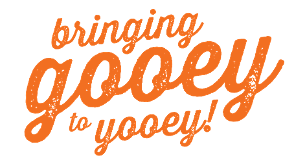 Gooey brownies delivered to your door:
1. Choose your selection from our 16 most popular flavours
2. VEGAN and Gluten free flavours also available in the drop down menus in a box of 6 or 12
3. Add a message card to the box if they are a gift
4. Select your delivery option and delivery date if required
Allergen information can be found on a link in the menu bar, or click here for our allergen spreadsheet

Delivery dates: Our next dispatch dates are Wednesday 12th and Thursday 13th August. You can now also collect from our Heaton store on Thursdays-Sundays.

Please note Royal Mail are currently taking longer to deliver parcels in some areas. Our brownies do have a two week shelf life so will still be gooey on arrival.
During the current Covid-19 crisis, we are taking extra precautions to ensure we're following the current government guidelines.